Das schreib MUNICH ARTISTS über das Event "500 Artists Say Hello":
---
Do You Want To Meet Munich Artists?
I do.
Someone asked me if there were 500 artists in Munich. I smiled at the question. Of course there are 500 artists, there are thousands of artists hiding in the crevices of Munich corporations, institutions and private studios along with the 3k people registered as artists in the region and who have joined art groups and art associations.
The real question is whether 500 artists are willing to come together for an afternoon. I'm hoping the answer is yes and I'm looking forward to seeing all the cool people who consider themselves artists living in Munich.
Our 500 artists say Hello event is the perfect opportunity for you to meet other artists living and working around Munich, Germany. It will allow you to see their work and find artists who are creating art that resonates with you. Maybe you will find someone to collaborate with on an art project or who will be a sounding board for your creative idea.
We encourage you to submit your own original artwork based on our open call for the 500 artists event. our open call for the 500 artists event. If you do not have time, Munich Artists will post on the 11th of March a way for you to participate and be involved in a fun way.

Maximilian Lueckenhaus
Today, I wanted to share the artwork of Maximilian Lueckenhaus. We shared a post over the weekend about the comic exhibition at the Oktoberfest museum and today we are sharing his artwork for our 500 Artists Say Hello Event.
Maximilian works as a creative director, has a family and creates art. This is Maximilian's chosen path and I would love for you to talk with him and share your path with him on April 23.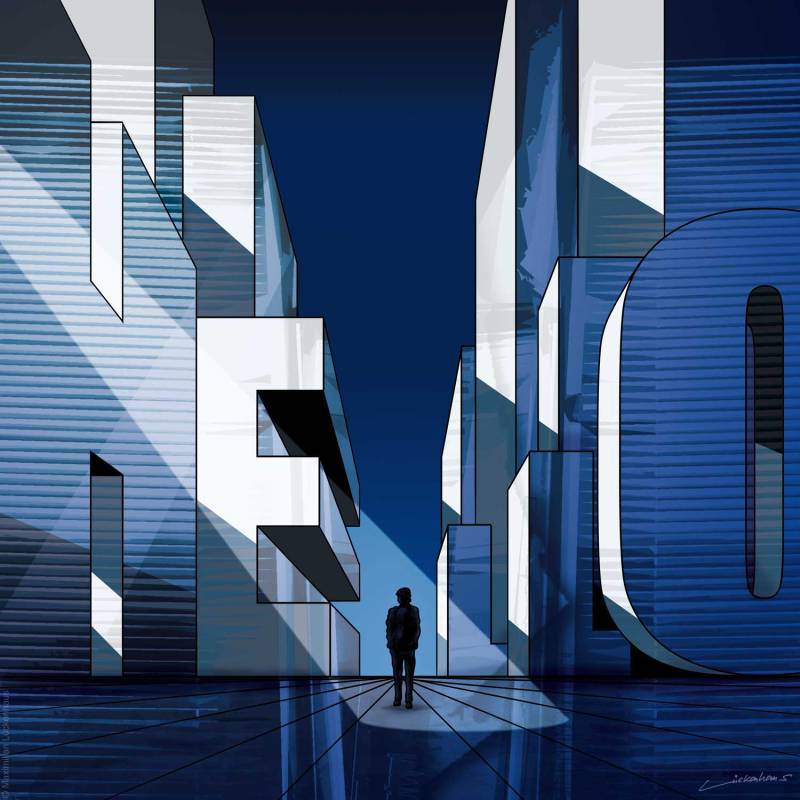 If you have questions about the open call, we created a FAQ post and have shared a few of the images from other artists. If you still have questions, you are welcome to stop Frauenstrasse 18 between 1200 – 1500.
Meet with Munich Artists
I'm not nocturnal so if you would like to meet me, please feel free to visit me at Frauenstrasse 18 between 12 -1500. I'm not always there so texting me is really optimal my mobile is +4915129111465.

Meet Munich Artists Risograph Machine
Penelope, a Munich artist told me she bought a Risograph and after doing some research, I decided a Risograph would be an interesting way for Munich Artists to create our coloring book series. At this point, we only own a black drum which is perfect for creating coloring books and we are thinking about buying a few more colors so that we can print graphic and fine art books. (we have a publishers number and ISBNs to attach to books.)
If you know artists already creating Risograph artwork and books in Munich, please let us know who they are. We would love to meet with them.

---
Geschrieben von MUNICH ARTISTS ...