---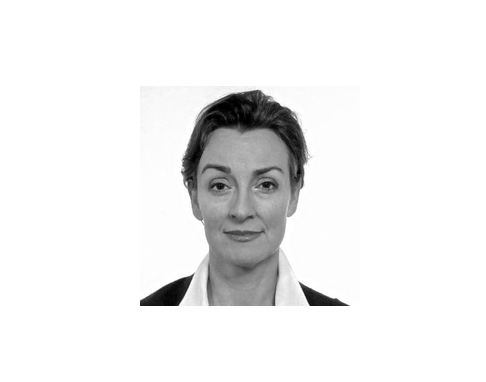 'It isn't about myself at all, really'


This story begins way back, with our 15-year old selves sitting across from each other at a work table and Petra blending colors in her school kit, demonstrating how to mix a skin tone - not too pink, not too chalky, not too grey, just right.
Little did I know that my childhood memory would be prophetic. In the nearly twenty years that Petra Amtsberg-Hoffmann has been a member of the professional art community,
color perfectionism, honed to great finesse,has been a defining characteristic of her work.
Amtsberg-Hoffmann explains: "…[W]hen I started the 'beetles sequence' (Coleoptera Series) I looked at my yellow color pots. They were all wrong. I needed a yellow that worked well in thin lines, a color that I could heap and structure. I suddenly remembered this little tube of Sennelier's yellow that I had stashed away somewhere. I used it straight out of the tube for the antennae and legs. See the pile-up where I squeezed out more?"
She continues: "I always need splash colors. There will be a firecracker in the palette. They capture craziness. Milky Yellow is recurrent. Orangey translucent Amber is in high demand right now. I like the greyish lilac of Caput Mortuum. Other colors I need to stabilize and mellow out: sandy shades, concrete or other mixed greys. Dark hues I prefer to mix myself."
Her choice of colors, though seemingly nonchalant and swift in its application, is complex and exacting, and belies a rigorous process of selection and artful blending, often from scratch, using pigments.
There is a riotous feistiness in Amtsberg-Hoffmann's work, a testament to an experiencing mind, an agile curiosity and perceptiveness, that refuses to become jaded, that rejects everything mechanistic and restrictive. Her art is ambiguously abstract, yet clear in its statement of vivid commentary on inner processes.
"It isn't about myself at all, really," she says. "Of course, there is this idea or that memory that wants out when I start a painting. Then my canvas splits from myself and starts telling its own stories. These are apart from mine, yet still mine.
"This is when I need to step back, listen in and work with a very light hand. The painting will tell me what it needs. Sometimes I need to stop and set it aside for a long time. Sometimes I need to take drastic action like continuing upside down. At times I can proceed really quickly and everything is very clear. Sometimes I need to take it slowly, especially when working with oils, which I favor lately. Surprises me every time."
Her abstract compositions of layered, intense, color planes and powerful linear movements are open to figurative or spatial interpretation. Her more figurative drawings invite to relish in colors and the details of her brushwork's sensuality.
Amtsberg-Hoffman's art is deeply personal. It happily transgresses boundaries into olfaction, sound, dance and taste, and aims directly at the viewers' senses.
Her synesthetic approach is mirrored in her playful and suggestive picture titles, which are often poetic clues to deeper, more private, levels of meaning.
With its startling immediacy and its lucid style, her art stays memorable across an evolution of painting techniques, formats and color preferences.
Petra Amtsberg-Hoffmann's works are the imprint of a deeply felt energy and dynamism, and an expression of pure joie de vivre.
Andrea Schaffner Dittler
M.A., Kunsthistoriker
---